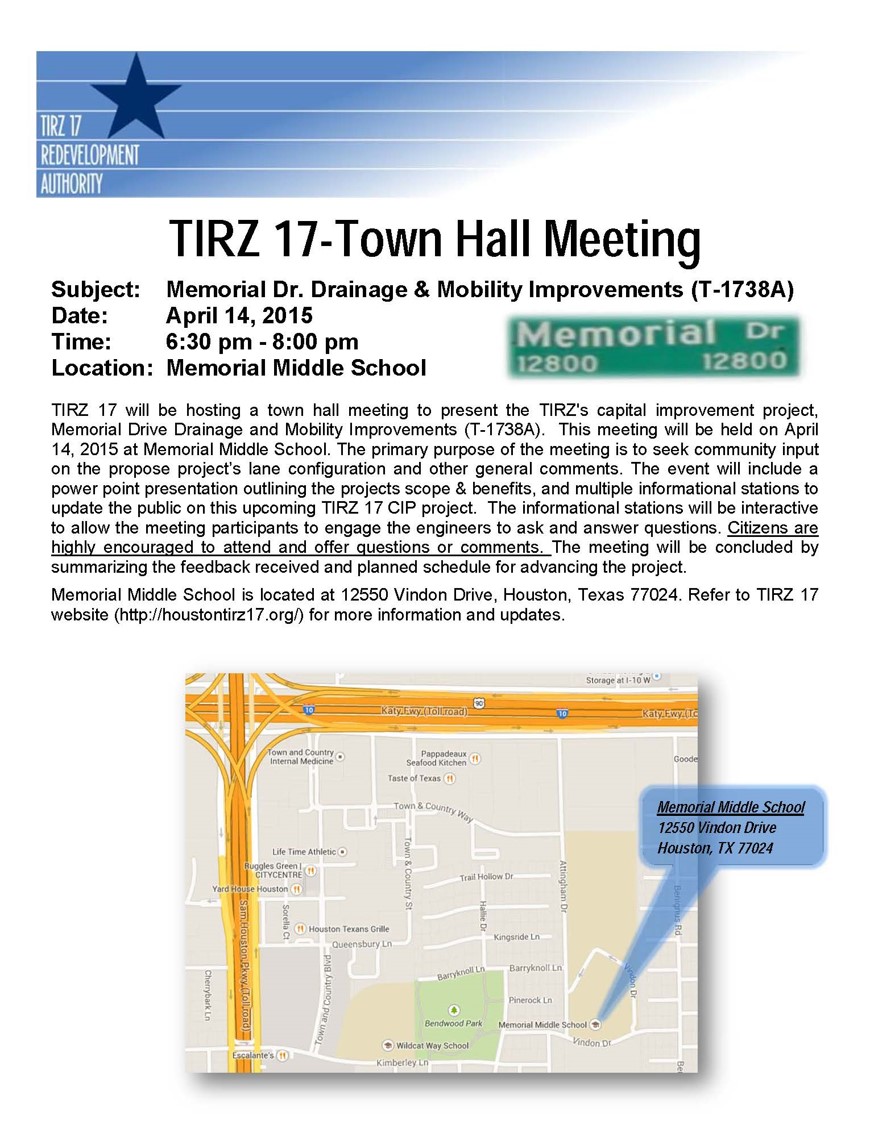 Town Hall Meeting Handout
Town Hall Meeting Agenda
Town Hall Meeting Follow-up Report
CIP No. T-1738A, MEMORIAL DRIVE DRAINAGE AND MOBILITY IMPROVEMENTS
This capital improvement project (CIP) is 100% within the existing TIRZ 17 boundaries. The project extends from Beltway 8 to Tallowood Drive and is within the existing public right of way. This project has been on the TIRZ 17 CIP list since Fiscal Year 2012.
Please see the "Projects" tab for more details.
---

LUMPKIN ROAD DRAINAGE AND MOBILITY IMPROVEMENTS IN PROGRESS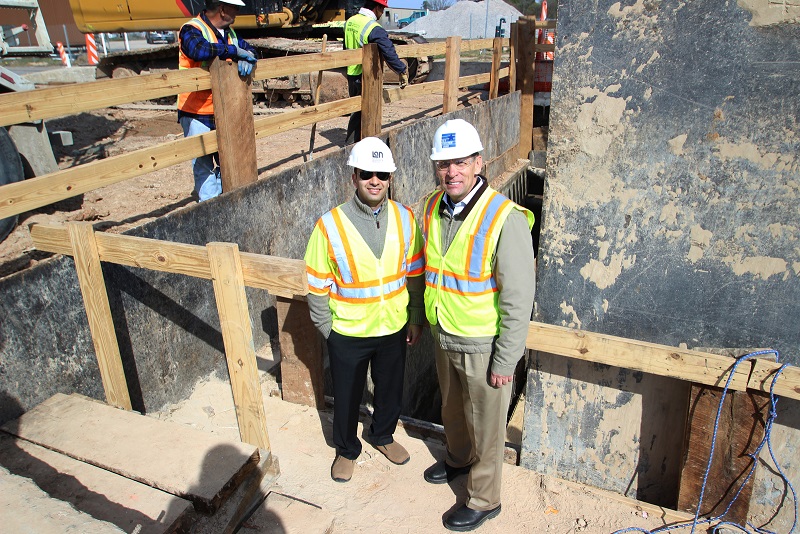 Left to right; LAN Project Manager, Muhammad Ali, P.E., and TIRZ 17 Executive Director, Don Huml during recent site inspection.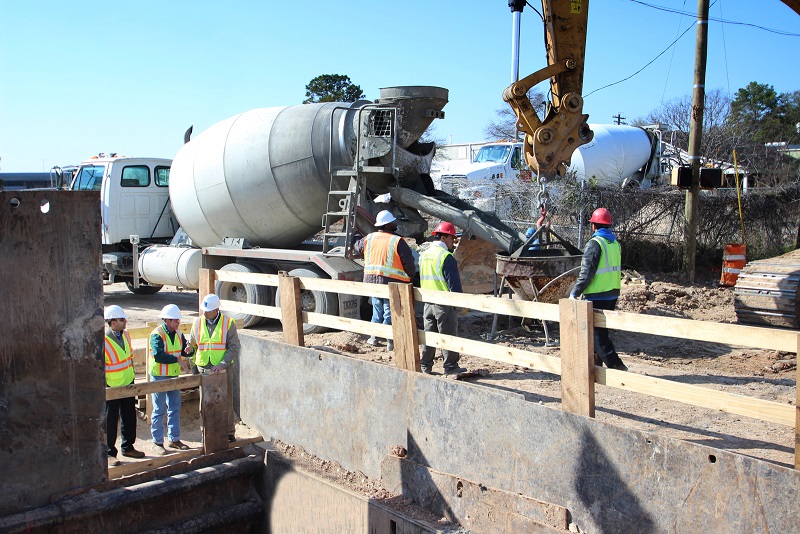 Placing concrete for large storm water junction box under the intersection of Westview and Lumpkin.
Please see "Projects" tab for more information

---